Work / Case study
Youfoodz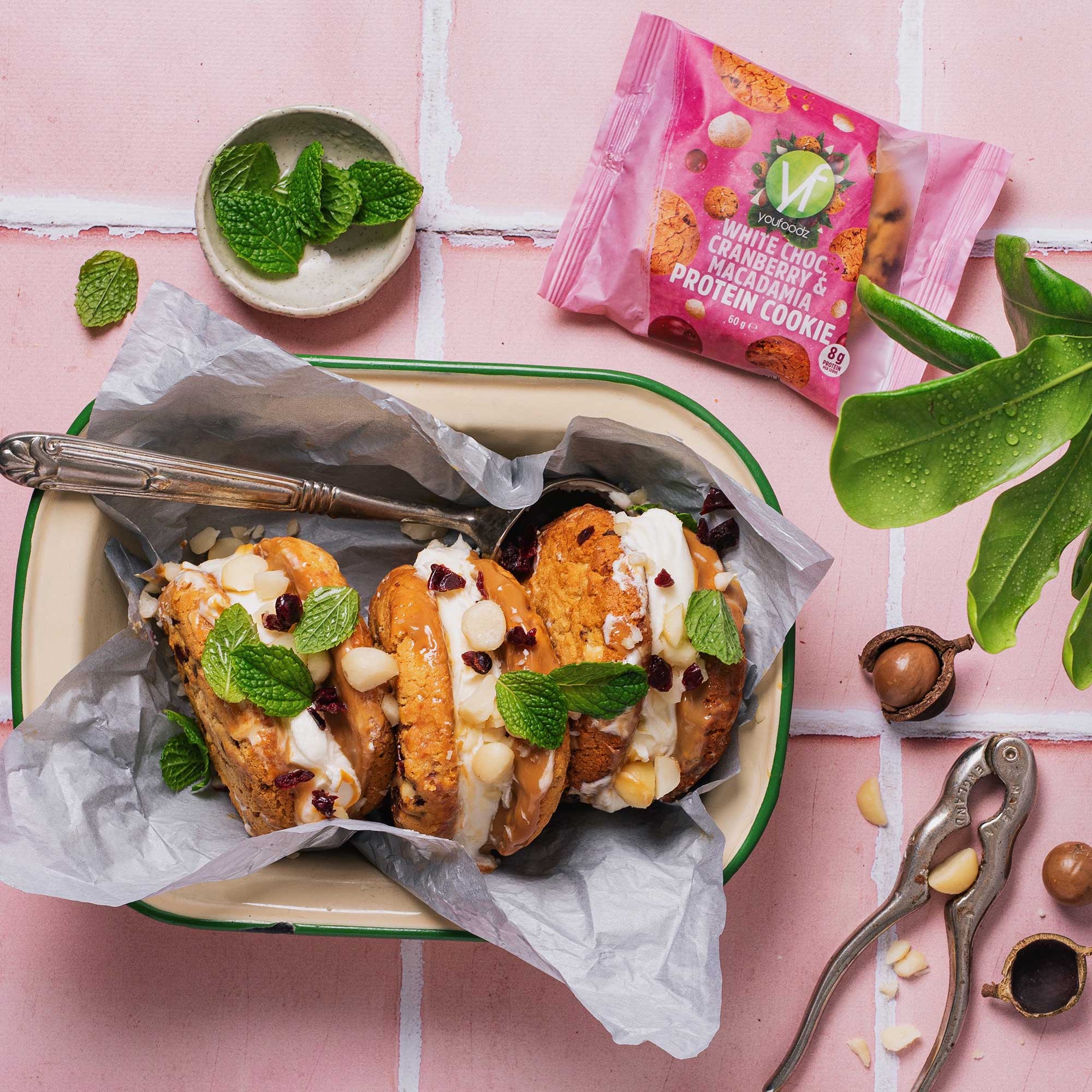 Launched in Brisbane in 2013, Youfoodz has rapidly grown to be one of Australia's largest food delivery services. To complement their state-of-the-art kitchen, processing and logistics systems, Youfoodz uses Shopify Plus to drive sales through web, mobile, and wholesale channels.
Since 2016, Disco's worked closely with Youfoodz to build out a number of apps and integrations to help customers and staff alike.
Delivery zone management
Delivering fresh food around the country means complex business rules around where and when Youfoodz boxes show up on customers' doorsteps. When we started working with the business, they were outgrowing their existing front-end delivery selection system -- it was inflexible and couldn't account for variables like holidays, kitchen production constraints, or changing order cutoff times.
As the business was scaling and distribution centres around the country were being added, this meant more and more customers were seeing unrealistic, incorrect or flat out impossible delivery commitments -- a huge problem for the logistics and customer service teams alike.
Integrating with Shopify's Carrier Service API, we built a custom application that allowed the Youfoodz logistics team to manage delivery regions and production caps at a granular level, presented accurate delivery information at checkout, and also exposed a JSON API to allow other services to leverage this information.
This has meant customers get their meals when they expect them, dramatically reduced instances of overselling meals, and given the entire business an accessible way to access delivery zone data from a single source of truth.
Recurring orders
Being able to "set and forget" a recurring meal plan seems like a no-brainer for a food delivery service, but Youfoodz was constrained by existing subscription services on the Shopify platform -- they weren't capable of integrating with Youfoodz' complex business logic and forced customers to an external checkout to complete their order.
We worked closely with Youfoodz and their payment processor to develop a custom recurring order solution that understands Youfoodz's business logic, integrates cleanly with the native Shopify checkout, and delivers a superior customer experience. This solution has processed tens of millions of dollars in additional revenue for Youfoodz that would otherwise have been lost.
One touch orders
Once we'd built a way to store customer payment information for subscription customers, Disco and the UX team at Youfoodz started to look at ways to reduce checkout friction even more. After all, if someone's ordered from the business before and we have their card on file, why risk cart abandonment by forcing the customer through the checkout to collect information we already know?
This led to the development of a customer "one touch order" API, which can be used by known customers across web and mobile to instantly complete an order in -- you guessed it -- a single touch. This functionality gave loyal customers that weren't quite ready for a regular subscription a faster path to place an order, and substantially increased conversion rates.